By Richard Brooks
EPISODE THREE: THE HARD EIGHT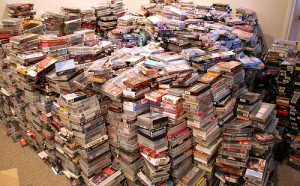 In the first installment of this feature, my fellow R-Massive scribe, Steven Ronquillo, produced a list of hard-to-find films which he considered worth seeking out. Tonight, I do the same.
DANGEROUS OBSESSION (1986) – DIRECTED BY LUCIO FULCI
Here's a movie that was released under several different titles by several different companies, yet still remains extremely rare and elusive here in the U.S. It copies 9½ Weeks, but manages to be entertaining in a way that that film wasn't. Lucio Fulci was a visionary whose films spanned various genres, but always managed to entertain. This flick is about a young woman who abducts the man that she holds responsible for the death of her husband and subjects him to various psycho-sexual tortures. Less visceral than much of Fulci's work, this flick is still worth a look for fans of The Director.
LEOLO (1992) – DIRECTED BY JEAN-CLAUDE LAUZON
This film did eventually secure an American release on DVD, but it still remains difficult to find in an unedited version. You can watch at least one of the cuts on YouTube. The story revolves around a 12-year-old boy and his highly dysfunctional family. His parents are obsessed with toilet training, his brother with body building. His sisters are insane, and his grandfather is a pervert. He escapes into a sexually-charged fantasy world where he is the son of a Sicilian peasant. This movie looks beautiful, but it's not recommended for the faint-of-heart. The director was killed in a plane crash in 1997.
MOONLIGHT WHISPERS (1999) – DIRECTED BY AKIHIKO SHIOTA
Here's a film about a Japanese girl who is at first disgusted by her boyfriend's desire to be sexually dominated, but eventually comes around to the idea, and then grows to love the feeling of power. This movie isn't some over-the-top sex romp with riding crops and leather outfits, though. This is a realistic portrayal of how sexual power exchange can sometimes have disastrous consequences. Despite the subject matter, however, the direction is steady-handed, light, and pitch-perfect for the material. Similar in tone to David Cronenberg's Crash (1996).
REDROOM (1999) – DIRECTED BY DAISUKE YAMANOUCHI
Japanese horror films are notoriously disturbing. This one plays like a straight up snuff film (See also the Guinea Pig series). I saw an ad for this movie in the back of Fangoria when it first came out on DVD, but I've never been able to locate a Region 1 copy. The plot involves a Japanese game show where contestants torture one another for money. In this grim, winner-take-all scenario, the losers leave in a body bag while the winners leave emotionally shattered, albeit wealthy. Extremely graphic.
CLOSET LAND (1991) – DIRECTED BY RADHA BHARADWAJ
This one's a surreal drama with a not-so-thinly-veiled political message that takes place in the not-too-distant future and feels more like a play than a movie. It's about a government official who interrogates an author of children's books whom he suspects of working with anti-government rebels. It features big name actors (Alan Rickman and Madeleine Stowe), and oozes a bizarre sexuality, despite its somber tone.
STAR OF DAVID (1979) – DIRECTED BY NORIBUMI SUZUKI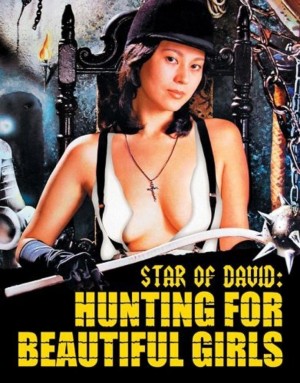 This slow, talky movie contemplates some fairly interesting themes involving family, heredity, domestic abuse, and insanity in between graphic scenes of rape, dismemberment, and torture. It's been categorized as a porno film by several foreign governments and, therefore, exists only in edited versions on VHS and DVD.
DIARY OF A CHAMBERMAID (1964) – DIRECTED BY LUIS BUÑUEL
This bizarre black and white film has no music and features characters that seem to be shoe fetishists, fascists, and child-murderers, respectively. A recently hired maid plays detective after a string of rapes and murders rocks a small town and, ultimately, the family of her employers. A bizarre blend of low-brow dick and fart jokes and high-brow social satire from a master director, this film is now available on Criterion DVD.
WHAT IS IT? (2005) – DIRECTED BY CRISPIN GLOVER
Where to begin? This film is just amazing. Presenting itself as an homage to the works of Hollywood legends like David O. Selznick and Frank Capra (and openly calling for the assassination of Steven Spielberg at one point), Glover's film begins with a sex scene in a cemetery involving a man and a woman afflicted with Down's Syndrome and then moves into even more bizarre territory. Nine years in the making, this movie crams so many amazing visuals and heady ideas into its 82 minute running time that, to explain it takes nearly as much time as to watch it. Recommended if you like David Lynch, William Shakespeare, and/or LSD. Last I knew, this movie was available on demand from Netflix.
Richard Brooks is a writer and musician. His work has appeared in The New Yorker, The Atlantic, and in several small press magazines. He wants his mother to know that he DOES NOT spend all of his time watching smutty movies.