Sample disks, manuals, and information about the Oberheim DPX-1 sample player.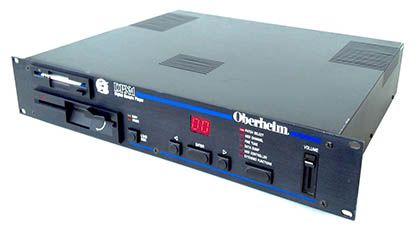 Manuals and Documents
Owner Manual
Owner Manual Addendum (for v2.1 and v2.2)
Service Manual [includes ECOs (Engineering Change Orders) and schematics]
Firmware
Oberheim DPX-1 v1.4
Oberheim DPX-1 v2.2
Utilities
to be added
Sample Disks
Oberheim DPX-1 Factory Bundled Diskettes
The DPX-1 can also load Akai S900, Emu Emulator II, Ensoniq Mirage, and SCI Prophet 2000/2002/2002+ diskettes.
When using a floppy emulator with the DPX-1, it is recommended to use HFE format for all disk types, although S900 disks can remain in IMG format, if the emulator is properly configured.
Note: While the DPX-1 can load native 5 1/4″ Emulator II diskettes, there are multiple situations where it may be advantageous to use EII diskettes which have already been converted to DPX-1 format.
– DPX format disks will load more quickly.
– Physical EII 5 1/4″ diskettes are very difficult to create from EII files.
– When using a floppy emulator, native EII disk images cannot be loaded from an emulator in the DPX-1 3.5″ bay.
As such, DPX-specific versions of the EII libraries are offered as premium content below.
Accessing our premium content requires a password. To receive the password, please Like us on Facebook and send a message to our page.