Original title – Ratu ilmu hitam

aka Black Magic, Black Magic III, Black Magic Queen, Black Magic Terror, Exorcisme Noir, and La Reine de la Magie Noire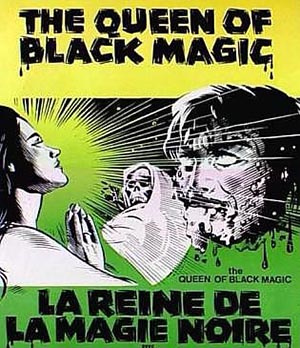 This one is famous around these parts, if for no other reason than the "foaming at the mouth" movie poster.
It's Asian. It's dubbed. It's over-the-top.
Accessing our premium content requires a password. To receive the password, please Like us on Facebook and send a message to our page.