Complete Akai S20 service manual including schematics and booklet with parts list, disassembly instructions, test mode information, and more. Featuring high image quality and legible large-format schematics.
Note: Also applies to the Akai REMIX88 model which is an alternate color version of the S20.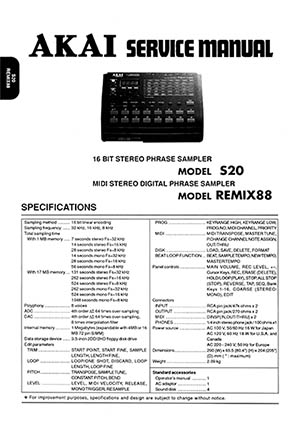 Instantly available direct download in PDF/JPG form.