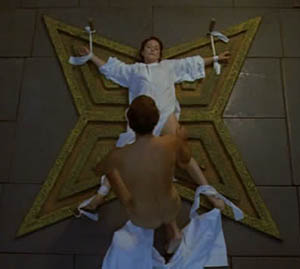 From the legendary creators of horror, Hammer Films. Famously referenced by White Zombie in the song Black Sunshine, and sampled in Super-Charger Heaven.
It's a classic theme. Beyond the Door (1974), Rosemary's Baby (1968). The House of the Devil (2009).
Accessing our premium content requires a password. To receive the password, please Like us on Facebook and send a message to our page.