aka I Guerrieri dell'anno 2072 (lit. Warriors of the Year 2072)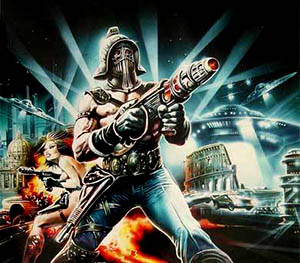 Directed by Lucio Fulci, and not to be confused with the film Gladiators / The New Gladiators by Elvis Presley, although that film is interesting in its own right.
It has that Excalibur / Hearts and Armour (I paladini – Storia d'armi e d'amori) European medieval feel with really shiny armor and blown-out, specular lights.
Accessing our premium content requires a password. To receive the password, please Like us on Facebook and send a message to our page.