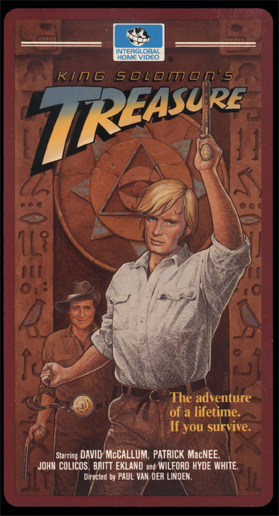 Not to be confused with the many different versions of Allan Quatermain themed films entitled King Solomon's Mines (which is perhaps the reason the title is different from all other movies based upon H. Rider Haggard's 1885 adventure novel of the same name).
Accessing our premium content requires a password. To receive the password, please Like us on Facebook and send a message to our page.
This content is protected. Please enter the password to access it.