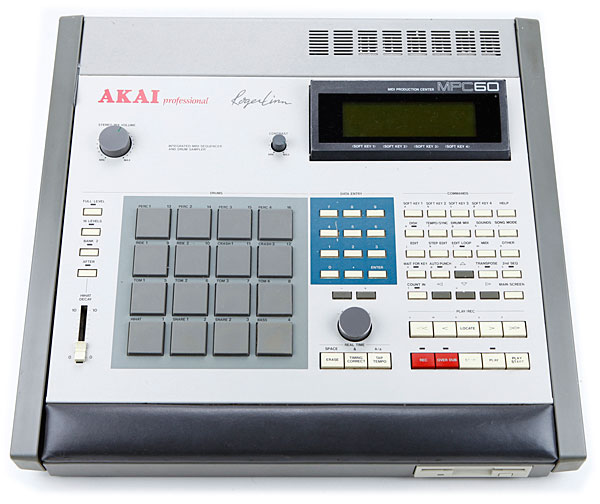 The original MPC60 came with four factory floppy disks, each with a different kit of sounds:
Studio set
Rock set
Dry set
Synth set
The Akai MPC60/MPC60II library consisted of the following:
SL601 Samba set
SL602 Ambience set
SL603 New '60s set
SL604 Loft-drum
SL605 Real-drum
SL606 Solid-drum
SL607 Native-drum
SL608 Live-drum
SL609 LA-1 set
SL610 UK-1 set
SL611 Percuss-1
SL612 Power-drum
SL613 Metal-drum
SL614 UK-2 set
SL615 UK-3 set
SL616 UK-4 set
SL617 UK-5 set
SL618 UK-6 set
SL619 UK-7 set
SL620 UK-8 set
SL621 Mix-1 Dry
SL622 Mix-2 Gate
SL623 Mix-3 Dry
SL624 Rickyset 1
SL625 Rickyset 2
SL626 Rickyset 3
SL627 Natural & Voxset
SL628 Dance & Voxset
SL629 New Funk
SL630 Brushes
Note: There are other rips of this set available elsewhere which have some of the missing disks, but they are truncated images at 720K size instead of the proper 800K. As such, some content is missing and/or corrupted.
Akai MPC60 Factory Library (Omniflop format)
Akai MPC60 Factory Library (HFE format) [HxC & FlashFloppy]
Currently missing disks: 603, 611, and 621 through 630. Please contribute anything missing, if proper 800K format.
OTHER SAMPLER FORMATS
Akai MPC60 Library for Alesis Fusion (by Mastropiero)
Note: This set contains all the factory disks, but is only usable with the Alesis Fusion.
UTILITIES
Akai MPC60 HFE & IMG to WAV v0.4
Automatically extract MPC60 disk images (or SET files) to standard 16-bit WAV. Easy way to get samples from old projects without needing access to MPC hardware.