By Richard Brooks
EPISODE FOUR: A DIRTY DOZEN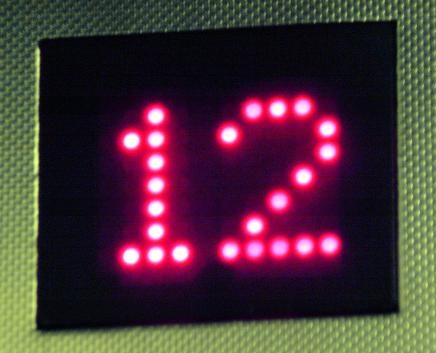 Continuing our discussion of hard-to-find films which are well-worth seeking out.
MANIAC (1980) – DIRECTED BY WILLIAM LUSTIG
Everything you've ever read or heard about this movie is absolutely, one-hundred percent true. Joe Spinell sweats and screams his way through ninety-one minutes of lowbrow sleaze and extreme gore, murdering women and then nailing their scalps to the mannequins he keeps in his apartment. Possibly based on the real life crimes of The Son of Sam, Maniac carries a self-imposed 'X' rating due to its graphic violence. With Caroline Murno and Tom Savini (who also provided the effects).
SKINNER (1993) – DIRECTED BY IVAN NAGY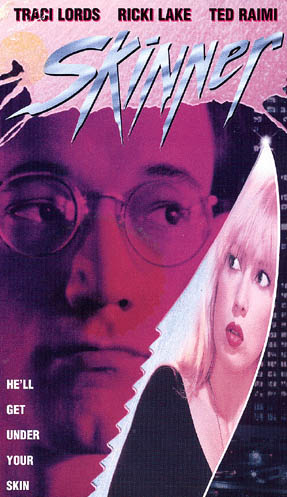 In the vein of Maniac comes this tasteless and disturbing flick starring Ted Raimi as a serial killer who murders people and then cuts off and wears their skin and hair. Traci Lords plays a deformed drug addict out to stop him before he can kill again. She spends most of the film shooting up and sobbing hysterically. The gore effects are incredibly well done and very realistic. Ricki Lake co-stars as the landlady. The director was once a boyfriend to Hollywood madam Heidi Fleiss.
TOKYO DECADENCE (1991) –DIRECTED BY RYU MURAKAMI
A 22-year-old prostitute makes good money doing many strange and degrading things in this Japanese nightmare of a film based on a novel by the director. When she's not busy getting tied up and whipped or making a guy beg to drink her piss, our heroine divides her time between the orphanage where she works and the opium den where she shoots up. This NC-17 feature has an atmospheric, dream-like quality, but that does little to diminish the serious tone.
GUINEA PIG: DEVIL'S EXPERIMENT (1985) – DIRECTED BY HIDESHI HINO
This tour de force of gruesome special effects from comic book artist Hideshi Hino is a full on assault of a movie. Ingeniously crafted to resemble an actual snuff film, Guinea Pig features no titles or credits, and most of the stars appear on screen with black bars over their eyes to disguise their identities. There is no plot to speak of, just a solid hour of a young woman being tortured (although time code imbedded in the film intends to show that the torture actually went on for much longer). Not for weak stomachs, this film is recommended only for the most jaded fans of gore and horror.
BAD LIEUTENANT (1992) – DIRECTED BY ABEL FERRARA
Harvey Keitel plays an alcoholic, drug and gambling addicted cop, sinking deeper and deeper into existential angst, in director Abel Ferrara's best film. A complex character study, Lieutenant unfolds with several scenes highlighting Keitel's debauchery before the actual plot kicks in. A nun has been raped, yet refuses to identify her attackers and our lapsed Catholic antihero decides that solving this crime will put him back on the track to spiritual absolution. Unfortunately, he fills his days with very little actual police work, preferring instead to spend his time getting high in the company of prostitutes, crack addicts, and heroin junkies. Based on a screenplay by Ms. 45 star Zoe Tamerlis. With Vic Argo and Paul Calderon.
THE DARK BACKWARD (1991) – DIRECTED BY ADAM RIFKIN
Plucked from the idea tree in David Lynch's yard, The Dark Backward plows through ten levels of discomforting, John Waters-esque weirdness and then proceeds to get strange. Judd Nelson plays Marty Malt, garbage man by day, flop sweat soaked standup comedian by night. His career takes a turn for the better when he inexplicably grows a third arm and becomes the unexpected toast of the town. With Lara Flynn Boyle as the girlfriend, Bill Paxton as Marty's creepy pal, Wayne Newton as the agent, James Caan as the doctor, and Rob Lowe as Mr. Hollywood.
MAN BITES DOG (1992) – DIRECTED BY BENOIT POELVOORDE
We've written about this flick here at R-Massive before so, all I can really add is, if you haven't seen it, do so. A documentary film crew follows a serial killer as he drinks, spouts poetry, and violently murders men, old women, and children. Eventually, the filmmakers get in on the action. Harrowing.
BITTER MOON (1992) – DIRECTED BY ROMAN POLANSKI
Something of a lesser Polanski film, Bitter Moon is the story of a failed writer (Peter Coyote, who narrates) who falls in love with a waitress while in Paris. Seven years later, he meets Hugh Grant on a cruise ship and tells him all about the relationship. This depressing film features kinky sex, a clip from Once Upon a Time in America, and a score by Vangelis.
MAITRESSE (1976) – DIRECTED BY BARBET SCHROEDER
This early film from Barbet (Barfly) Schroeder stars a young Gerard Depardieu as a thief who falls in love with a dominatrix after breaking into her house. Actual S&M enthusiasts were used for the strong torture scenes, some of which (a penis being nailed to a board, for example) earned the film an 'X' rating here in America.
THURSDAY (1998) – DIRECTED BY SKIP WOODS
Ever have one of those days? Tom Jane stars as Casey, a retired L.A. drug dealer who gets an unexpected visit from his old pal Nick (Aaron Eckhart). Nick just needs a place to stash his suitcase for awhile and to borrow a car so he can make it to a meeting he's got downtown. Problem is, the suitcase is full of heroin and the meeting is more of a Mexican standoff. Oh, and more than a few people are looking for that suitcase. Thursday rides the post-Pulp Fiction wave of heist films with its snappy dialogue and unexpected violence, but, unlike many late '90s crime flicks, it does so with humor and intent. A step up from most of the jaded crap that littered the pop culture landscape at the time. With James LeGros, Michael Jeter, and Mickey Rourke.
BURIED ALIVE (1979) – DIRECTED BY JOE D'AMATO
A young taxidermist orphan stuffs his girlfriend and keeps her body in his mansion. This film features necrophilia, cannibalism, neck wounds, actual autopsy and cremation footage, and fingernails ripped out with pliers. The music is by Goblin. Extreme to say the least.
THE REFLECTING SKIN (1992) – DIRECTED BY PHILLIP RIDLEY
Another film that we've written about before. A young boy, tormented by the horrors and sickness on display in his Midwestern prairie town retreats into a bizarre fantasy world filled with angels and vampires. Recommended if you like watching the films of David Lynch while drunk on whiskey.