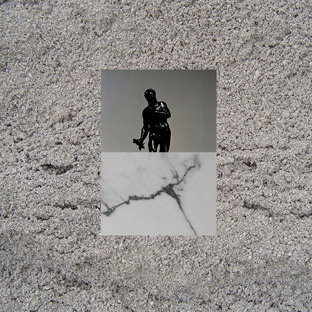 If you're listening to Gatekeeper for the first time ever, the instant reaction is "John Carpenter." The next thought will be "this rocks." Because Gatekeeper does rock.
Optimus Maximus is a four song EP of horror inspired, instrumental EBM with a driving beat and a soundtrack style. Retro and dark synth magic abounds on this release by Chicago duo, Gatekeeper. Fat and sweeping leads whoosh to-and-fro, while vintage drum machines pound out resonant tom fills. Female voices straight out of old Italian horror movies beckon you into the foggy twilight.
One of the most satisfying things about this EP is that, although Gatekeeper's music is a throwback to the 70s and 80s, there's a modern sensibility and production present that keeps things from being a stale and banal exercise in atavism. Yes, there are elements of disco, 80s horror soundtracks, and touches of Goblin, but there is so much more than just imitation going on here. It avoids slow atmospheric brooding for the most part, and drops straight into danceable EBM grooves. In fact, I would say that EBM is what's under-pinning the whole album, with darkly throbbing basslines and propellant kick drums. It would seem Gatekeeper have taken retro-horror soundtracks, distilled them, then reworked them with a sinister DJ sensibility. The result is a perfect horror score for the dance floor.
In short, Gatekeeper has taken everything you ever loved about Claudio Simonetti, John Carpenter, and Front 242, and packed it into sixteen minutes worth of extremely well-crafted songs. If music has been feeling a little dull and uninspiring to you lately, then do yourself a favor. Listen to this now.
Check out the video for the track "Optimus Maximum" below. Watch out for the clips of Kenneth Anger's Invocation of My Demon Brother sneaked in there.
Fright Records has made the EP available on iTunes.