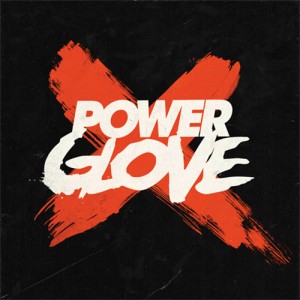 While sharing a name and a similar love for video game music, this group is not to be confused with the 8-bit metal band, Power Glove. This POWER GLOVE hails from The Land Down Under and is strictly electro.
POWER GLOVE is wonderfully aliased, bit-crushed, vintage sounding, video game soundtrack inspired music. Synth driven, retro, and deliciously groovy, this duo has an amusing and creative vision. One could assume that the "So Bad" title of this EP is meant to reference the Power Glove wearing character in the 1989 Fred Savage movie The Wizard, who loves the Power Glove because it's "so bad."
Other nods to the '80s include a Dolph Lundgren workout tape inspired song called Maximum Potential, and samples from the classic Sega game, Streets of Rage.
If you like exploitation flicks, then be sure to check out Hobo With a Shotgun, starring Rutger Hauer, as it features the POWER GLOVE song Telecom.
Bio:
Armed with only two POWERGLOVES, we are two lawyers sent back from the streets of future, post apocalyptic Los Angeles 2043. With a touch of romance and a ton of trouble, we're gonna get there…any way we can.
Purchase the POWER GLOVE So Bad EP or visit the POWER GLOVE's Soundclick for some streaming tunes.
1 – Streets of 2043 [5:05]
2 – Maximum Potential [4:55]
3 – Night Force [4:15]
4 – Fantastic Lover (Johnny Moog Remix) [4:18]