TALES OF THE SUPERNATURAL!
Witchcraft was an old-school / Golden Age horror comic published from March 1952 to March 1953 by Avon. Like many comics of its ilk, Witchcraft only had a short run. It ran just six issues, and all are available below.
Each issue is really nothing more than a collection of very brief pulp stories, but worth a read for nostalgia, stylish artwork, a few goosebumps, and a spine tingle or two.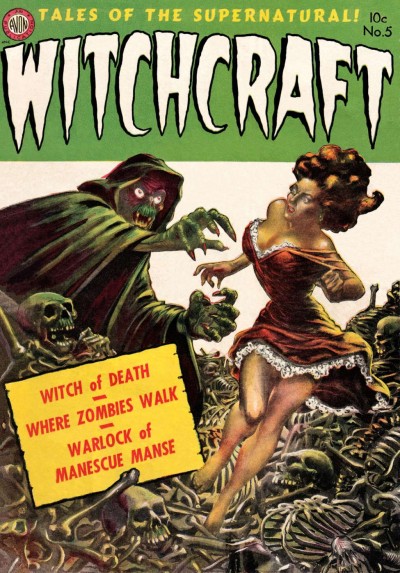 Due to aspect ratio and formatting issues it may be preferable to read these on a Kindle Fire or tablet, but PC users are encouraged to try Comicrack or CDisplayEx.