Kurzweil CD-ROM Sound Libraries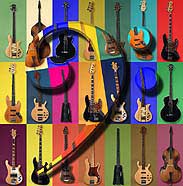 BASS GALLERY
The Bass Gallery CD-ROM features over 600 meg of incredible bass samples, taken from 17 different basses! The CD-ROM includes both electric and acoustic basses. All the basses have been sampled with a variety of different articulations, depending on the type of bass, including Finger, Pick, and Slap. There are many extras, including hammer-ons, ghost notes, harmonics, pulls, slides, and double-stops.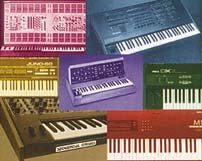 CLASSIC SYNTH
The Classic Synth CD-ROM reproduces the original factory program sets (and many other outstanding programs) of 13 different analog synthesizers and 7 digital synthesizers of the past. Our programmers got their hands on the original analog instruments and created Kurzweil emulations using either the VAST synthesis engine and/or sampling.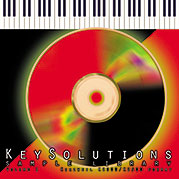 KEY SOLUTIONS VOL. 1
Kurzweil Music is proud to distribute the KeySolutions Vol. 1 Sample Library. KeySolutions is dedicated to creating the highest quality samples available at a price musicians can afford. Volume 1 features a wide variety of sounds. Pianos, electric pianos, drums, basses, and a collection of synth sounds and textures.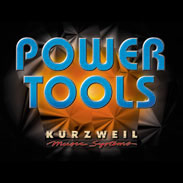 POWER TOOLS
The Power Tools CD-ROM has nearly 500Mb of Programs, Sequences, Samples, and Utility files from the massive sound vaults at Kurzweil. Includes all of the floppy disk library listed below, except the ANL-30 library plus thousands of additional programs, sequences, samples from Kurzweil and a variety of 3rd party vendors.
Note: Most of the sounds on the Power Tools CD were also available on the Kurzweil FTP site.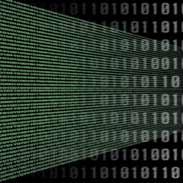 SYNTHSCAPES
The Synthscapes CD-ROM features a wide variety of synth textures, leads, pads, basses, and keyboard comping sounds. The sounds were created by combining patches from many classic synths, to achieve unique sounds not found on any individual instrument.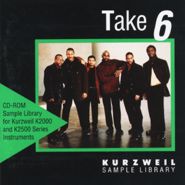 TAKE 6
Kurzweil Music Systems is proud to offer our Take 6 CD-ROM for Kurzweil V.A.S.T. Series instruments. This hot vocal sound collection includes many different vocal articulations and will prove to be a very powerful weapon in the composers arsenal. This isn't just another sound disk, this is like having the finest studio vocalists at your convenience 24-hours a day.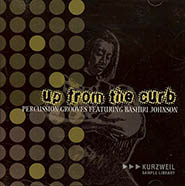 UP FROM THE CURB
Up From The Curb: A Percussion Library Featuring Bashiri Johnson. On this CD-ROM, you'll find loops, hits, and pickups performed by one of today's busiest, most creative session percussionists. Bashiri Johnson has added his special magic to recordings by some of music's legendary performers – and with "Up From The Curb" and your Kurzweil synthesizer, to your recordings as well.
Floppy Disk Libraries
Note: All the files from ANL-30 are included on the Classic Synth CD-ROM, and the remainder are included on the Power Tools CD-ROM.
ANL-30 – Analog Synth Collection
The factory presets of the most popular analog monsters of the last 20 years from Arp, Korg, Moog, Oberheim, Roland, Sequential Circuits, and Yamaha.
DL-1 Volume 1 – Percussion & Perc FX
A 10 disk set including samples of various Percussion – Rain Stick, Gong, Waterphone, Chimes, Castle Drums, Cymbals, Cymbal Rolls, Tambourine, Clave, Guiro, Shaker, Marimba, Temple Block, Glockenspiel, Metal Hits, Chapel Ambience, Bottle Blow, Tom Hits, Sansa, Orchestra Hits and More!
DL-2 Volume 2 – Mixed Bag
A 10 disk set of samples of Stratocaster, Mandolins, Lute, Electric Bass, Ooh Choir, Solo Strings, Pipe Organ/Handbells, Tremolo Flute, Flugelhorn, Bass Clarinet & more.
DL-3 Volume 3 – Film Score
A 10 disk set including samples of classic DX-7, D-50 and other synths, Synvox, Industry, Can/Kid, Glass, Car, Hammond B-3, Shakuhachi, Choir, Harp & more.
DL-4 Volume 4 – Orchestral
A 10 disk set including samples of Violins, Violas, Cellos, Double Bass, French Horn, Fr. Horn Mutes, Trombone Mutes, Harpsichord, Celeste, Oboe, Baritone Horn, Vibes, Acoustic Nylon Guitar, Acoustic Bass and More.
GM-1 – General MIDI Disk Set for K2000
This 2 disk set brings General MIDI capability to the K2000.
GM-2 – General MIDI Disk Set for K2500
This 2 disk set brings General MIDI capability to the K2500.
ANL-1 – Best of Analog Program Disk
This disk emulates classics such as Moog, Oberheim, ARP, Prophet, & more. Uses program memory only – requires no sample RAM.
PD-1 – "Public Domain" Sample Library
A 19 disk set of samples including Synclavier, Bass Voice, FM Stack, Accordion, Rock Guitar, Drums, Metalhead, New Voice, Clavinet, Eastern Instruments, New Age, DX Bells, Dulcimer, Demos, FX, Extra Programs and More!
ORG-1 – Theater Organ Sample Library
A 6 disk sample set of classic Wurlitzer, Barton & Morton Theater Organs.
FM-1 – K2000 Program Farm
A variety of over 1000 unique programs from the K2500 library, adapted for the K2000. Does NOT require any sample RAM.
Utilities
KCDRead 1.2C (for 64-bit Windows)
Extract all files and directories (macros, samples, programs, KRZ, etc.) from Kurzweil CDs and ISOs. Tested as working on modern (newer than XP) versions of Windows.
Accessing our premium content requires a password. To receive the password, please Like us on Facebook and send a message to our page.