(Go-Kart Records)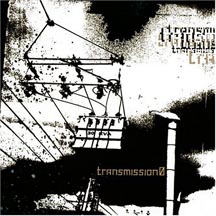 In a pregnant genre that is on the verge of being saturated with copycats, clones, and panderers, we see a band break away from the pack. That genre is atmospheric metal, and that band is a 5-piece from Holland called Transmission0. To their dismay, they are easily comparable to Cult of Luna, Neurosis, Callisto, and Isis, but they have, however, chiseled and honed a sound all their own, and taken a baseball bat to their confining little box. By implementing more straight forward hardcore moments, and using an unorthodox singing style, Transmission0 sets themselves apart from most bands of their ilk. They're no carbon copy, and have taken a no compromise approach.
There are some moments of the band struggling to define their own aural destination, such as the noise interludes (which are pretty well throw-aways), but the strength of tracks such as "Vs. Vampire" and "The Return" really prove the capability of these Dutchmen.
They're still a diamond in the rough, but they already rip, so look out when they mature a bit. I'm definitely checking out their second album when it's released. They'll have all the bugs worked out and hopefully a bigger budget for the utmost quality recording. Which will be great, because the biggest problem with this disc is the production. It's not horrible, but it's not excellent either, and the songs deserve more. The drums just sound slightly off, too up-front or not spacious enough. On some songs, like "Journey", I highly suspect that it's actually a drum machine (albeit well-programmed, if so). Go-kart is a small label though so it's pardonable that they didn't have the money to throw at an unproven band's debut album. Apparently it was entirely a DiY effort of the band to record this monster.
If you need an atmospheric metal/hardcore fix, then this album comes definitely recommended.
Running time: 52:08
Track list:
1- Journey
2- Vs. Vampire
3- San Miguel
4- **
5- The Return
6- U-boot
7- Dust Like Sand
8- Ether
9- Serenity
10- ***